100+ Miles of Fiber Optic Cable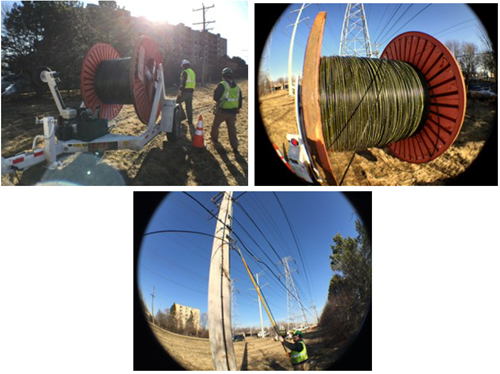 Fiber Optic networks provide huge capacity and speed for Small Cell applications and home connections. Electric Conduit Construction is playing a major role in fiber builds throughout the Chicagoland area. These projects may look confusing to the casual observer. Crews are spread out doing, civil work involving horizontal directional drilling (HDD) under roads, placing hand holes and pulling fiber; while other crews are climbing poles drilling through bolts, stringing messenger wire fiber and then overlashing the two together. When the system is pieced together and connected, mobile users will experience better performance.
Personal Protective Equipment (PPE's) are necessary to protect our workers. A branch whipping against an eye, or a heavy tool falling on a man's foot can cause a lost time injury. PPE's are a requirement for safe work. 

Rights of Way are generally completely overgrown and difficult to negotiate. Back yards are an obstacle course of fences, gardens and landscaping that has to be respected and protected, while stringing wire and fiber. Crews are working in all weather with only high wind or extremely cold (-5 degree F) temperatures shutting them down. Our crews are very good at setting up traffic control, working with the community as they move along and making sure that trucks, trailers and all equipment are cordoned off to protect pedestrian traffic from the work area.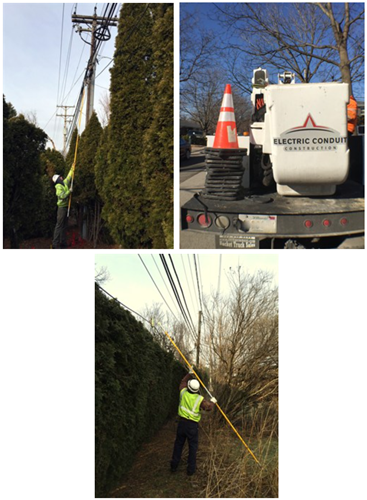 This is the first of many fiber rings being installed by Electric Conduit Construction. Ultimately fiber optic cable will bring higher capacity cell service with reduced latency to consumers in Chicago. As well as bringing high speed internet services. The ability to send increasingly larger files containing video, still imagery and audio will be enhanced with fiber optic cable. Our work takes place throughout the Midwest notably in states like MN, WI, MI, OH, IN, IL, IA, MO. The hard work of our crews and the engineering and design work of our customers is bringing better service to consumers.
Thanks to Ztylus, www.ztylus.com for the iphoneography equipment used to make these images