Inner city kids get a boost from Electric Conduit Construction
For many a steady job is a way of life. It can be a different story in the City. Life skills and work habits are not always taught. Work skills in a trade usually are not taught anywhere! There were some who envisioned new opportunities for young adults. Especially for those who did not have the life or work skills to compete in the labor market.  That is where 37th Ward Aldeman Emma Mitts stepped in, and together with META 24 and Electric Conduit Construction, decided to develop a few candidates who expressed an interest in underground construction and put them to work learning what they would need to do to become qualified and ready to go to work. It is a great story and culminated in a job shadowing experience for three young men, that we hope will become our next generation of workers, foremen and ultimately superintendents.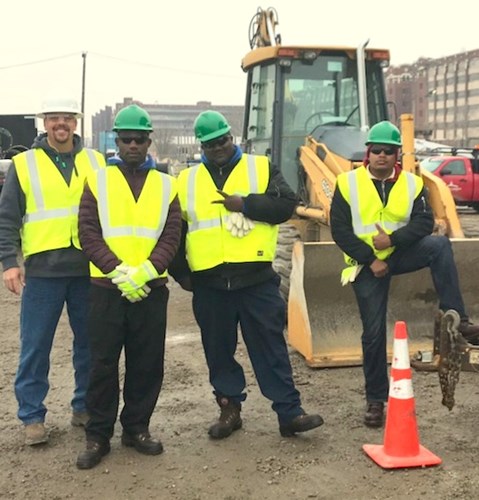 Director of Operations Greg Preisch and three META 24 candidates
Read more about this wonderful program: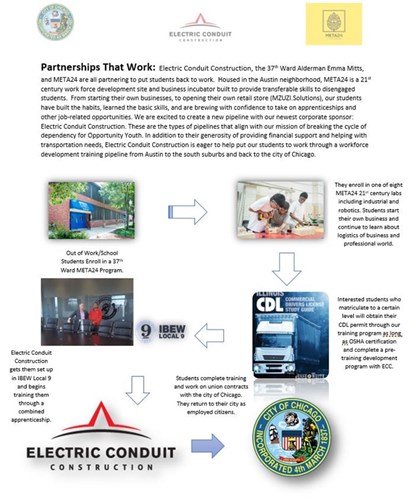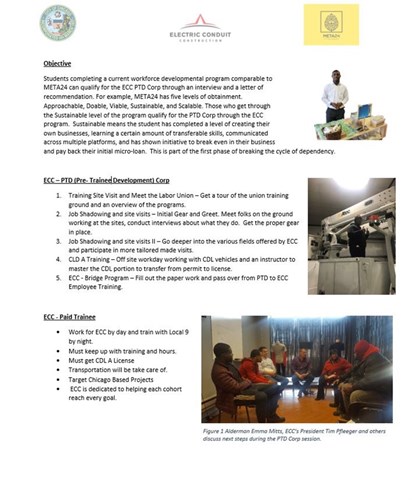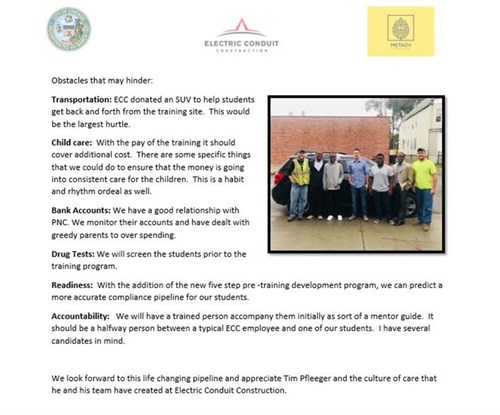 Zig Ziglar once said:
"TELL ME I CAN'T, THEN WATCH ME WORK TWICE AS HARD TO PROVE YOU WRONG"
Good luck to all META 24 Graduates