Long Haul Fiber Project
The fiber optic infrastructure of North America continues to grow. Published maps show the extent of the existing vs planned routes for fiber. Driving this growth is the explosion of data sent by consumers and businesses. Everything from photos, and videos to financial data, and time critical weather information, travels over the fiber optic infrastructure of North America. Now with the Internet of Things (IOT), machine to machine communications and connected cars, the speed and reduced latency of fiber becomes necessary to make it all work seamlessly. The fiber optic network is the physical pathway that makes the internet work.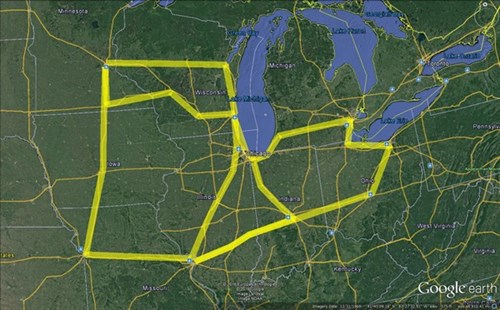 Typical long haul fiber routes upper midwest
Electric Conduit Construction (ECC) is an interstate construction company that specializes in above ground and below ground conduit and fiber placement. But more than that, ECC provides total project management from concept to completion and documents all of their work with Construction View™, a proprietary system that captures all job related photos, time sheets and documents, redundantly backs it up, and delivers it to our customers in the form of closeout packages and project books.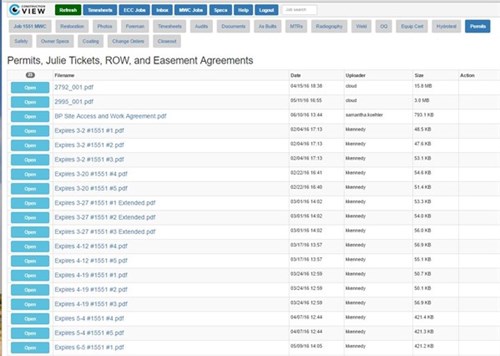 Construction View screen shot
On a recent interstate long haul fiber project execution and attention to detail helped our crews and field foreman increase speed and productivity. The working environment was changing constantly as the route transitioned from agricultural fields, to suburban, to urban and finally transition to the underground freight tunnels in the City of Chicago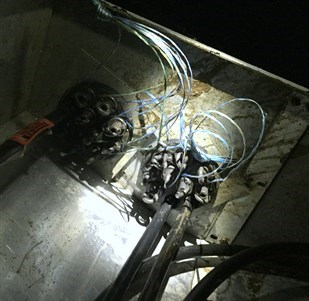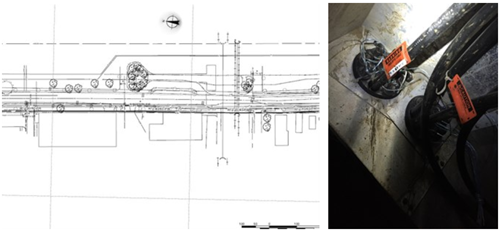 View of fiber in ducts and typical engineering drawing
Crews documented critical locations by using Trimble GPS units and software. This information was accumulated in Construction View™ and included in the project book for the customer.
Interstate long haul fiber jobs move fast and our crews were able to get upwards of 50,000 feet per week when conditions allowed. The pace slowed considerably in the urban areas.

View of curb restoration, new hand hole and parkway restoration
Our permit staff had to work hard to keep up with the crews. Many jurisdictions such as Townships, Counties, Cities and Departments of Transportation for multiple states created a constant stream of paperwork for completion in order to secure the proper permits at the right time. Our ability to secure permits allows us to accelerate projects while building professional relationships with these agencies.
Electric Conduit Construction is proud to be a part of the effort to build this national infrastructure. This will benefit the entire country and we look forward to building more.