META 24 is Producing Workers
Belief works miracles
Electric Conduit Construction supports META 24. This program, under the direction of Mr. Flavian Prince, is a great example of the power of one word - Believe. Prince does more than talk. He walks right next to these kids. If the kids have to show up early for work, he is with them. If it rains, snows or the wind blows he is with them showing them the road to success through hard work. META 24 does not teach life skills in a class room. The program teaches by doing. The students set up their own businesses, manufacture products and sell what they make. They learn construction skills by doing projects. Safety, business, banking skills all form a part of this program to develop the attributes that enable a productive and independent life. 
Beating the odds
The odds are stacked against these students. Most have not completed high school. Some are homeless or do not have solid family support. Their success is truly one where they pull themselves up by their boot straps. These tough, determined kids have their eyes on a productive and independent life. They are working hard to reach their goals. The success stories are amazing. Men and women from the META 24 program have started businesses, entered into careers, bought homes and cars and are proudly independent. 
Over 500 kids participate in META 24. It can be a tough boot camp like experience. For many the information, work, skill building and the general pace of the program is hard to get used to. For those who master it the payoff is big. 
Electric Conduit Construction is proud to support META 24 and program's efforts to improve the lives of so many kids. Keep up the great work Flavian Prince.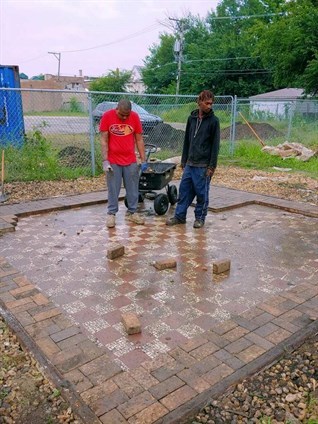 META 24 workers building a new patio in a community garden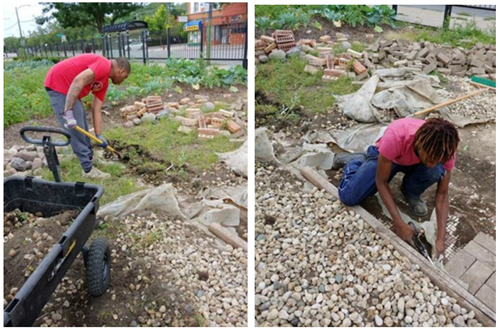 Preparing the site for pavers